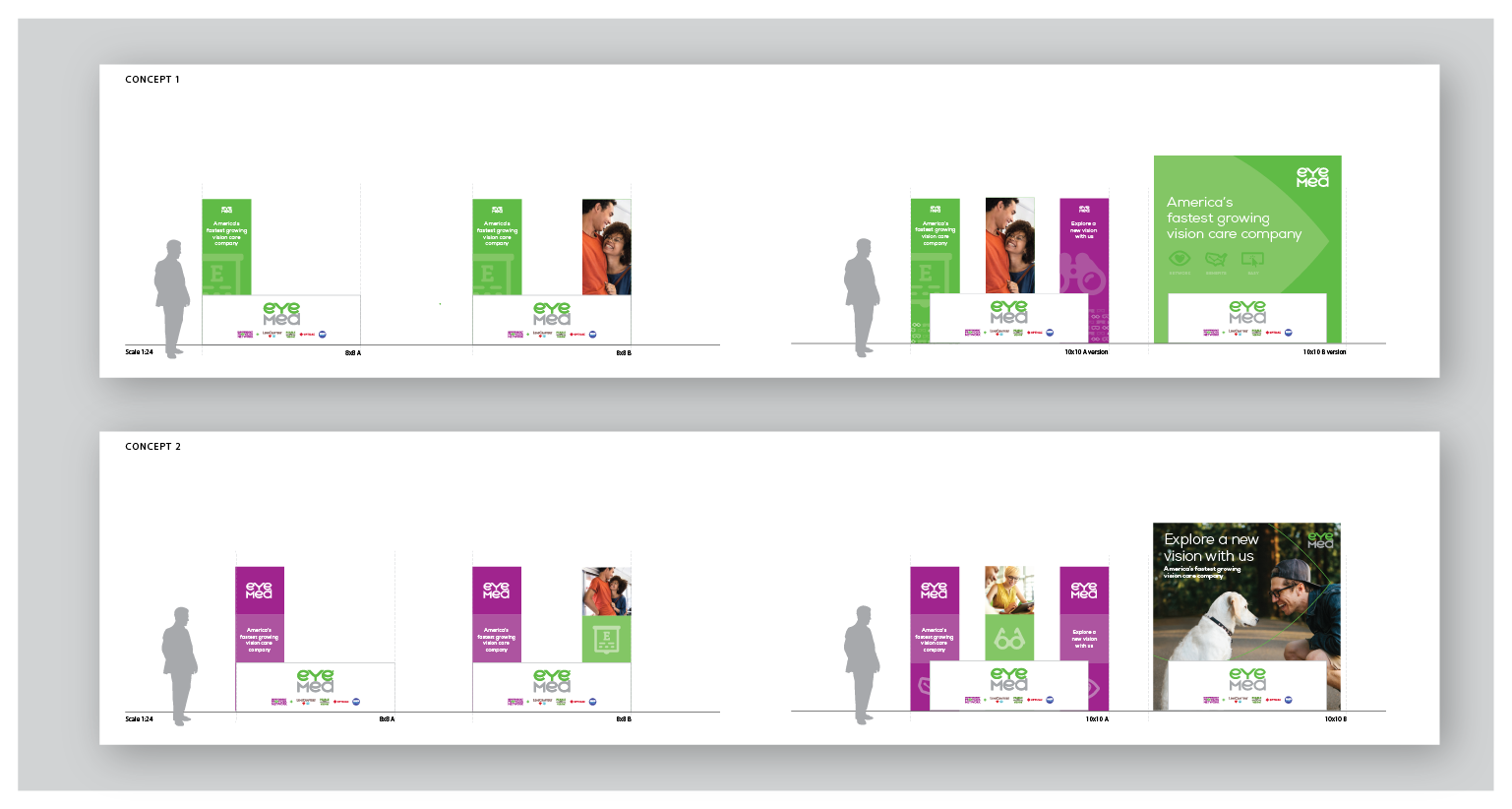 As part of my work with Madison Design Group, I developed conference booth concepts for EyeMed® that accounted for the possibility of various arrangements.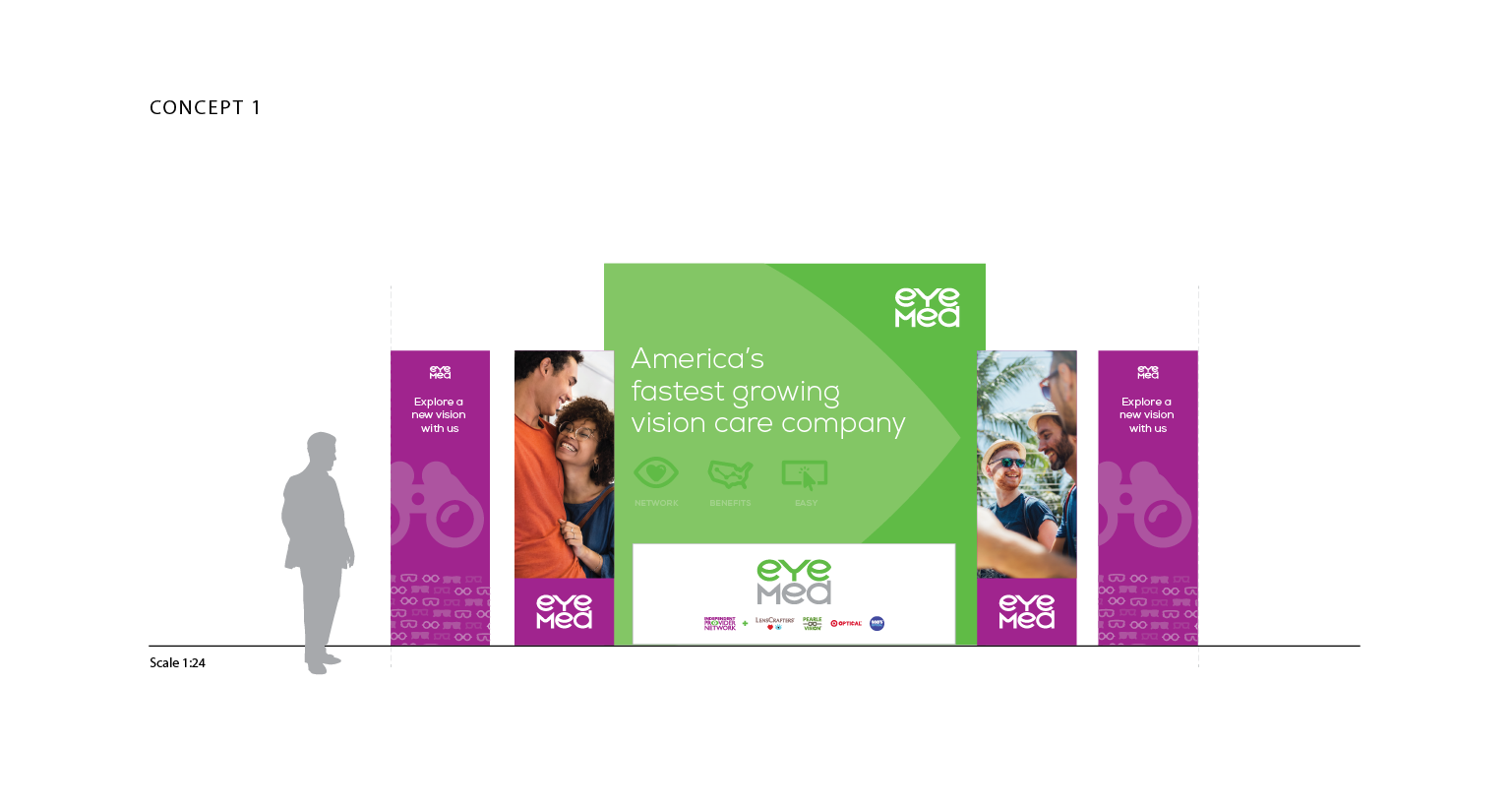 The goal of the booth was to communicate EyeMed's core values to attendees in a simple, yet arresting manner.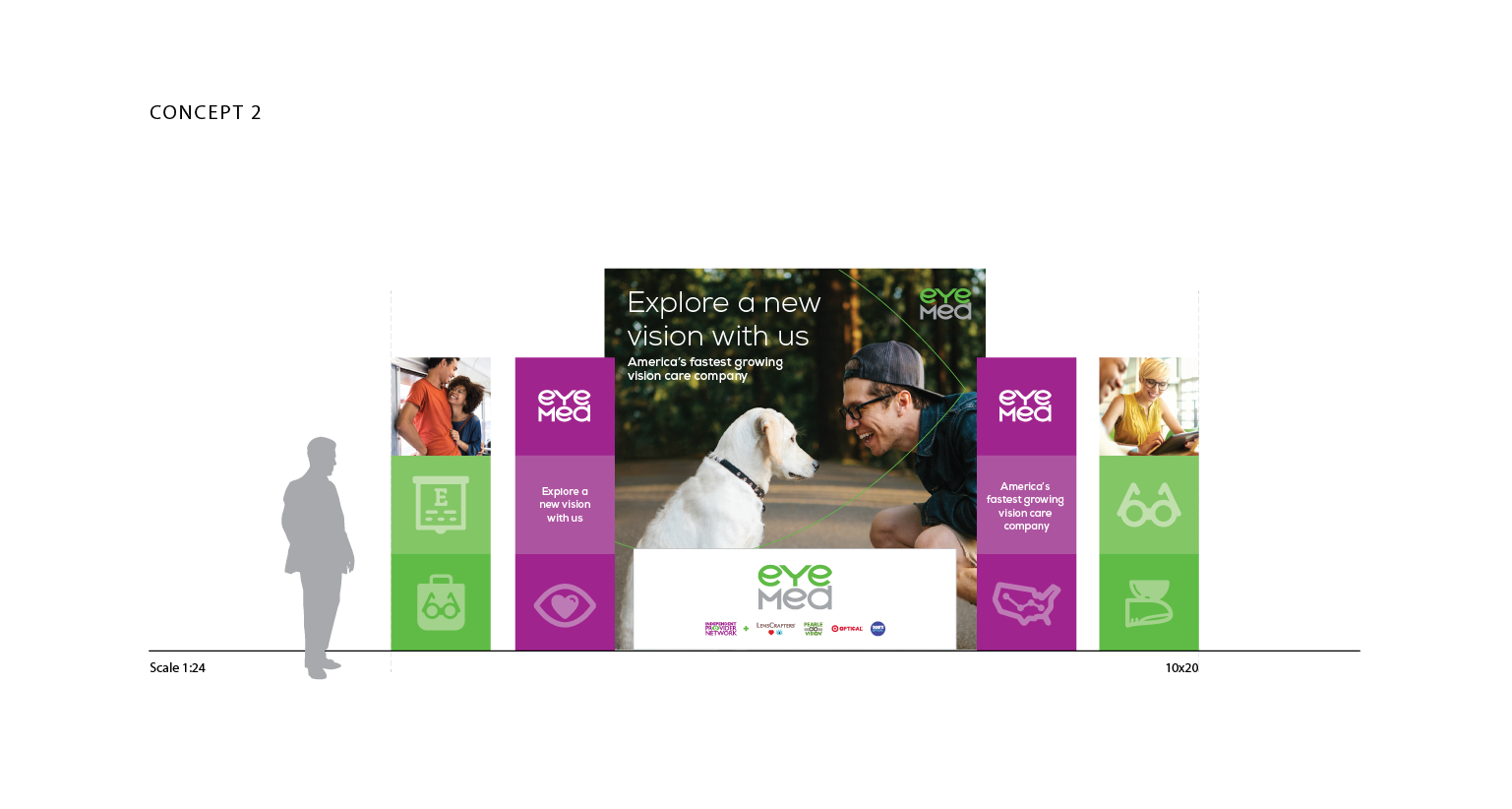 The final concept was chosen due to its use of emotive photography, simple icons, and bold color, as well as its ability to convey EyeMed's brand quickly.